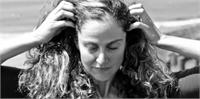 What is it that makes yoga practitioners feel so good after a session—more so than after other kinds of exercise or stretching? 
"Yoga was created to directly stimulate and move us at the energetic level," 
teaches Lauren Walker. Yet it can take an hour or more to gain the subtle benefits of yoga practice, and many of us don't have the luxury of being able to devote that much time to a regular daily routine. That's why Walker created Energy Medicine Yoga—a breakthrough
book
, and now into a workshop that combines yoga with the most effective practices of energy medicine to vastly increase the benefits of your practice.
Lauren Walker has adapted the renowned energy medicine techniques pioneered by her own teacher, Donna Eden, so they integrate seamlessly into the movements and postures of yoga practice. "These tools are simple, easy to learn, and fit right in with what any yoga practitioner is already doing," Walker explains. 
"They'll allow you to work smarter, not harder—so you can have a healthy body full of energy, zest, and joy for what life has to offer."
Energy Medicine Yoga teaches how to balance and heal the 9 major energy systems of the body. Lauren Walker brings her teachings to Health Yoga Life for a special Energy Medicine workshop. Experience your own inner
magic and re-inspire your life both on and off the mat!
Saturday, May 10; 12:30-4:00pm; $45
(register by April 15 and save $5!)
Lauren has been studying and practicing EEM since 2001. In 2012 she formally enrolled in the two year certification program and will graduate in January 2014. She has been a teaching assistant for Donna Eden, EEM's founder, since 2009.
Lauren Walker has been teaching yoga and meditation since 1997. She splits her time between Maine, Montana and Vermont. A writer since childhood, Lauren publishes widely including features in The New York Times, The Jerusalem Post and Salon.com. She has a periodic yoga column at MNN.com and she's been featured in Yoga Journal. Her first book, Energy Medicine Yoga,will be published by Sounds True in October 2014. Lauren is wandering spirit and has lived and worked all over the world. She continues to travel and teach workshops and classes in the US, Canada and abroad.  She is also a composer, hockey player, avid skier and snowboarder and primitive skill enthusiast.